SSC CGL Exam Analysis 2020 Tier 1: कर्मचारी चयन आयोग द्वारा 5 मार्च को आयोजित SSC CGL Tier 1 परीक्षा की पहली शिफ्ट समाप्त हो गई है। कई अभ्यर्थी SSC CGL परीक्षा के लिए शिफ्ट 1 के समाप्त होने का इंतज़ार कर रहे हैं क्योंकि यह परीक्षा की पहली शिफ्ट में पूछे गए प्रश्नों की जानकारी प्रदान करता है। इस पोस्ट में आज की पहली शिफ्ट में आयोजित परीक्षा के लिए विषयवार SSC CGL paper analysis प्रदान किया गया है।
SSC CGL Exam Analysis 2020 Tier 1: गुड अटेम्प्ट
छात्रों से प्राप्त समीक्षा के अनुसार, SSC CGL टियर 1 परीक्षा का स्तर easy-moderate था 60 मिनट में कुल 100 प्रश्नों को हल करना था। 4 मार्च की शिफ्ट 1 के गुड अटेम्प्ट 76-82 थे
| Section | Subject | No of Questions | Good Attempts |
| --- | --- | --- | --- |
| 1 | General Intelligence and Reasoning | 25 | 22-23 |
| 2 | General Awareness | 25 | 18-20 |
| 3 | Quantitative Aptitude | 25 | 14-15 |
| 4 | English Language | 25 | 22-24 |
| | Total | 100 | 76-82 |

Click Here To Get Free SSC CGL Memory Based Paper
Watch: SSC CGL Exam Analysis 2019 | 5 March, 1st Shift | SSC CGL 2019 Tier 1 Review and Asked Questions
SSC CGL Tier 1 Exam Analysis 2020: सामान्य बुद्धिमत्ता और तार्किक क्षमता
रीजनिंग सेक्शन उम्मीदवारों में 50 अंकों के लिए कुल 25 प्रश्न थे। रीजनिंग सेक्शन का स्तर आसान था। परीक्षा के स्तर के साथ पूछे गए प्रश्नों का विषय-वार वितरण नीचे प्रदान किया गया है।
+2, +3, +2, +3 के अंतर के साथ श्रृंखला
| S.No. | Topics | No. Of Questions asked | Level Of Exam |
| --- | --- | --- | --- |
| 1 | Analogy | 3-4 | Easy |
| 2 | Odd One Out | 2-3 | Easy |
| 3 | Series | 2 | Easy-Moderate |
| 4 | Statement & Conclusions | 1 | Easy |
| 5 | Directions | – | – |
| 6 | Sequence (Acc. to Dictionary) | 1 | Easy |
| 7 | Word Formation | – | – |
| 8 | Coding-Decoding | 2 | Easy |
| 9 | Mathematical Operations | 2 | Easy |
| 10 | Matrix | – | – |
| 11 | Blood Relation | 1 | Easy-moderate |
| 12 | Mirror Image | 1 | Easy |
| 13 | Venn Diagram | 1 | Easy |
| 14 | Paper Folding Image | 1 | Easy |
| 15 | Missing Term | 2 | Easy |
| 16 | Hidden Figure | 1 | Easy |
| 17 | Cube | 1 | Easy |
| 18 | Counting Figure [Rectangle] | 1 | Easy |
| 19 | Complete Figure | 1 | Easy |
| 20 | Misc. | 2 | Easy |
| | Total Questions | 25 | Easy |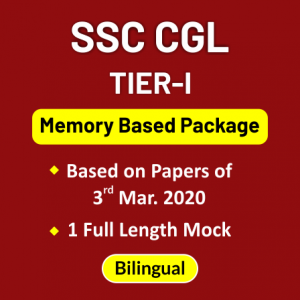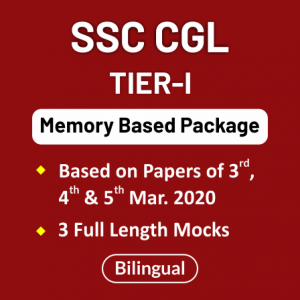 SSC CGL Tier 1 Exam Analysis 2020: English Language
The English Language section was easy-moderate as per the review of students. You can check the English Language paper analysis with the topic-wise distribution of questions and level given below.
Synonym-> retain/Sustain, divide
Antonym-> Expensive
One word- One who doesn't pay his debt
Spelling of cricketer
Topic of Cloze Test related to Army Convoy
Error Detection- My brother who lives in Delhi has written a letter.
| S.No. | Topics | No. Of Questions asked | Level Of Exam |
| --- | --- | --- | --- |
| 1 | Fill in the Blanks | 2 | Easy |
| 2 | Sentence Improvement | 2 | Easy-Moderate |
| 3 | Error Detection | 2 | Easy |
| 4 | Sentence Rearrangement | 3 | Easy-Moderate |
| 5 | Idioms and Phrases | 1 | Easy |
| 6 | Synonyms | 2 | Easy |
| 7 | Antonyms | 2 | Easy-moderate |
| 8 | Active Passive | 1 | Easy |
| 9 | Narration | 1 | Easy-Moderate |
| 10 | One Word | 2 | Moderate |
| 11 | Spelling Correction | 2 | Easy |
| 12 | Cloze test | 5 | Easy-Moderate |
| | Total Questions | 25 | Easy-Moderate |
SSC CGL Tier 1 Exam Analysis 2020: क्वांटिटेटिव एप्टीट्यूड
क्वांटिटेटिव एप्टीट्यूड सेक्शन  में आम तौर पर अंकगणित और एडवांस गणित से प्रश्न सम्‍मिलित होते है। परीक्षा में इस सेक्शन का स्तर easy to moderate था। प्रश्नों का विषय-वार वितरण नीचे प्रदान किया गया है।
| S.No. | Topics | No. Of Questions asked | Level of Exam |
| --- | --- | --- | --- |
| 1 | Ratio | 2 | Easy |
| 2 | Average | 1-2 | Easy-Moderate |
| 3 | Number System | 1-2 | Moderate- Difficult |
| 4 | Simplification | 2 | Moderate |
| 5 | Time & Work | 1 | Moderate |
| 6 | Time, Speed & Distance | 1 | Moderate |
| 7 | S.I./C.I | 1 | Moderate |
| 8 | Profit & Loss | 1 | Moderate- Difficult |
| 9 | Co-ordinate Geometry | – | – |
| 10 | Geometry | 2 | Moderate |
| 11 | Mensuration | 2-3 | Moderate |
| 12 | Trigonometry | 2-3 | Moderate |
| 12 | Percentage | 1 | Easy |
| 12 | Algebra | 2-3 | Easy-moderate |
| 13 | DI (Tabular) | 4 | moderate |
| | Total Questions | 25 | Moderate – Difficult  |
SSC CGL today exam analysis 2020: General Awareness
सामान्य जागरूकता सेक्शन आम तौर पर स्टूडेंट्स को कठिन लगता है. आज की शिफ्ट में साइंस सेक्शन से कम प्रश्न पूछे गये थे. जनरल अवेयरनेस से प्रश्नों के प्रकार इस प्रकार थे:
सवाई जयसिंह द्वारा निर्मित स्थान से संबंधित एक प्रश्न?
गांधीजी ने भारत छोड़ो आंदोलन किस स्थान से शुरू किया था?
तमिलनाडु मंदिर से संबंधित एक प्रश्न। यह कब बना था?
एवोगैड्रो के नियम से संबंधित एक प्रश्न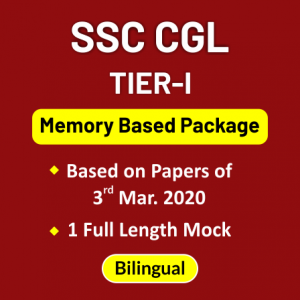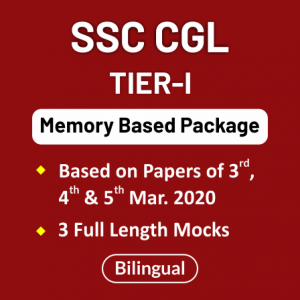 Click here for best SSC CGL Tier 2 mock tests, video course, live batches, books or eBooks